S

t

o

r

e

s

&

R

e

s

t

a

u

r

a

n

t

s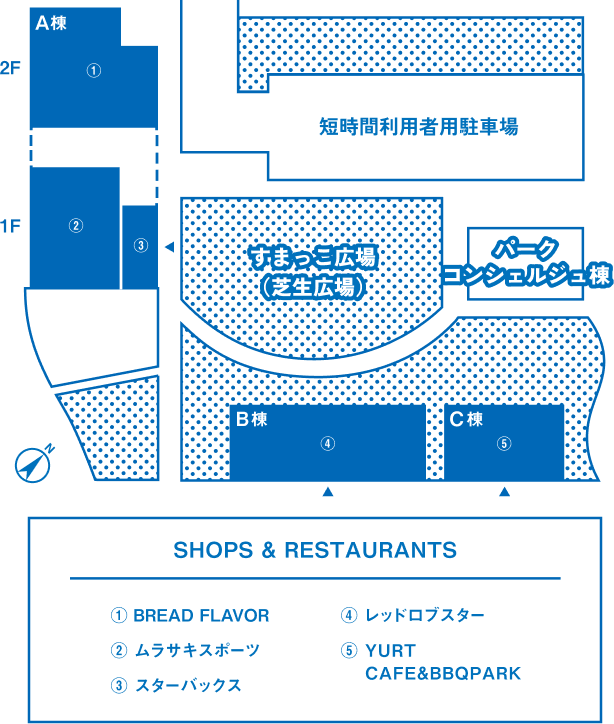 There are two types of parking lots in the park: the Kaihin Park Parking Lot (with a cap on weekdays) and the Short-Time User Parking Lot (no cap), which is convenient for visitors to the Pine Forest Village (Nigiwai Facility Store).
Each parking lot has a different fee structure, so please refer to the table below for details.
※If you are not using the stores in the "Short-Time User Parking Lot", the parking fee will be higher after 2 hours.